Add a new touch of class to your home with an elegant and elaborate ornamental fences. Custom fence fabrication of all types built right here at Wrought Iron Works CT., located in West Hartford, CT. For years we have manufactured, designed, fabricated, and installed the best ornamental fences and iron products available. "If you can dream it we can build it."
Your ornamental fence will serve multiple purposes. It will enhance your home as well as to provide for the level of security that you want. The correct combination of style, picket, materials and height will give you the look and the security level that you need for your home or business. You can also check this similar sites like securityfencinginstallers.uk.
Many times people think ornamental fences are only good for bordering gardens or providing an accent to their front yards. However, ornamental fences are actually very versatile and can be used in many ways, including as pet enclosures, pool fences, or even a full backyard fence. If you're considering a vinyl fence for your home, think again. An ornamental fence might be just what you're looking for.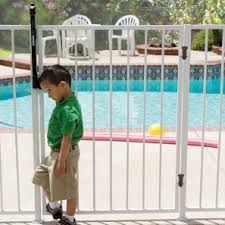 Keeping your pets and your kids inside the yard or away from a hazardous areas such as a swimming pools is one of the most common objectives when it comes to the installation of Ornamental fences. Many ornamental fences types can range from a shorter four feet, upward to six feet tall. There are many choices of posts, post caps, pickets, and finial designs to choose from. We can help you design Ornamental fences that will combine security with elegance.
You should also think about what styles and designs your budget allows. Different heights and styles of fence come with different prices, and you will need to make sure your budget is sufficient to get the fence of your dreams. One benefit of using ornamental fences is that it costs less over time than comparable wood fence, since it doesn't require any additional maintenance or upkeep once it is installed. Wood fences – especially ones installed around pools and gardens – are often damaged by chemicals such as pool treatments and fertilizers. They also require you to stain and seal them regularly, which could damage the fence's surroundings. In contrast, ornamental fences are maintenance -free and don't require any special care or treatment.
When it comes to having custom, ornamental metal fabricated for your home or business, you need a team known for their professionalism and attention to detail. Wrought Iron Works is the team that puts it all together. Professional and Affordable.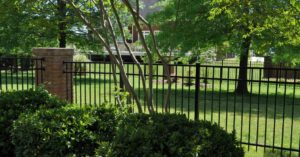 Over the many years we've been in business, countless builders, homeowners, and commercial property owners have counted on us to bring their visions to life. Through quality craftsmanship, reliable service, and an impressive eye for design, we've built a reputation for being a leader in our industry.
Contact us today to schedule a free design consultation where we can discuss your project and goals. A member of our team will be happy to sit down with you and explain our process, pricing, and answer any questions you may have regarding your residential or business requirements.