Hello Blog Readers!
As many of you may have noticed, Wrought Iron Works has it's own Facebook, Twitter, and Pinterest pages for our existing and potentially new customers to "like" and "follow". Many people have Facebook for personal use, but did you know following your favorite companies like Wrought Iron Works has it's benefits?
Wrought Iron Works not only utilizes social media to promote our company and give viewers a glimpse of what we do at the shop, but we also offer some great deals if you're a follower! Here is just one example of how following us is beneficial: In the past, customers had expressed that they were on a budget when working on projects, so when it came time to Invoice them for a job we offered them 10% off their Total Invoice price as a way to say "thank you" for following us. Now it's your turn to take advantage of what social media has to offer; with our new website we've made it easier than ever for viewers to find and follow us online!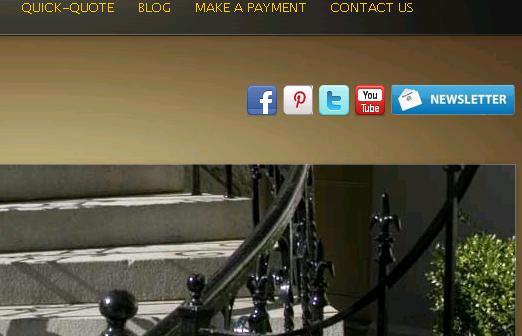 All of the links to our social media pages are located at the top right corner of our website, just click the button and you will automatically be directed to the page!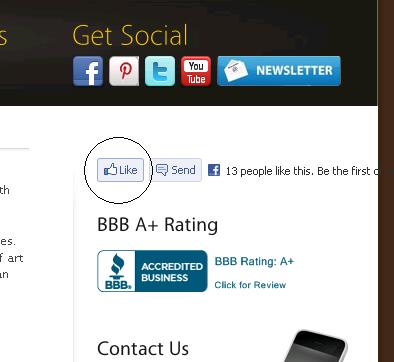 If you want to like us on Facebook but don't want to leave the site while browsing, you can simply hit the conveniently located "like" button on our homepage, it's that easy!
You may have questions regarding other sites we are on, such as Pinterest. What is it? In a nutshell, Pinterest is a tool for collecting and organizing things that interest you. You may create "boards" and "pin" photos that inspire you. Our Pinterest not only includes pins of our own products, but other user's wrought iron related pins to help inspire both us and you. This is especially helpful if you need more references for a project you had in mind- remember we can replicate almost anything you like!
We hope this brief overview of our social media pages was helpful, hopefully we've inspired you to like our page or create a Pinterest board.