Wrought Iron Works believes that local businesses should have a chance to thrive in their own community which is why we conduct all of our business and fabrication in West Hartford and never outsource our products. Our showroom, office and fabrication sight are all located next to one another; if a customer visits us they know exactly who is crafting their product and are able to work with us every step of the way from drawing to installation so they are guaranteed satisfaction.
A Preview…
We'd like to utilize this blog by displaying the beautiful work we have crafted for our customers as well as share step by step fabrication process photos and before and after pictures. Interested in a preview? Here are some photos of things we have fabricated in the past! We offer standard designs as well as the ability to replicate or add onto any design our customers are interested in. All of the designs below were thought up by our customers and brought to life by our professionals, we will craft anything you dream up!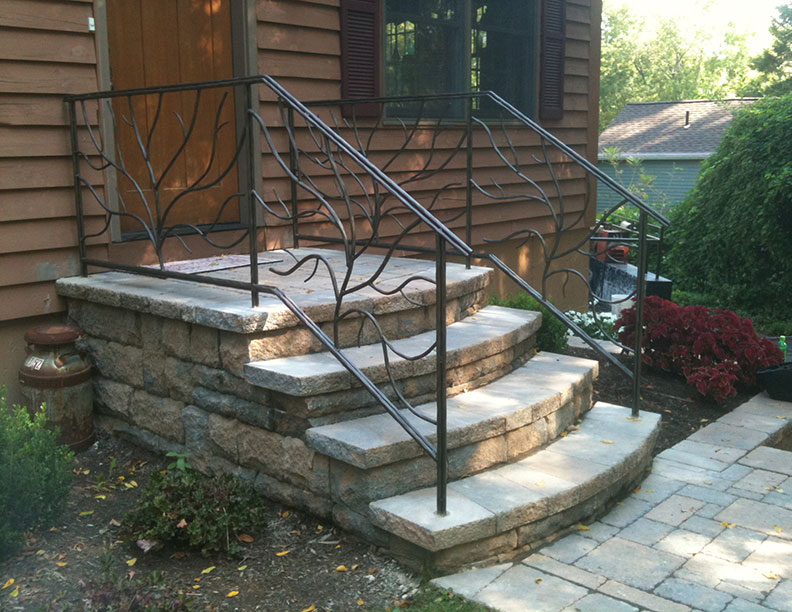 Our Signature Tree Branch Railing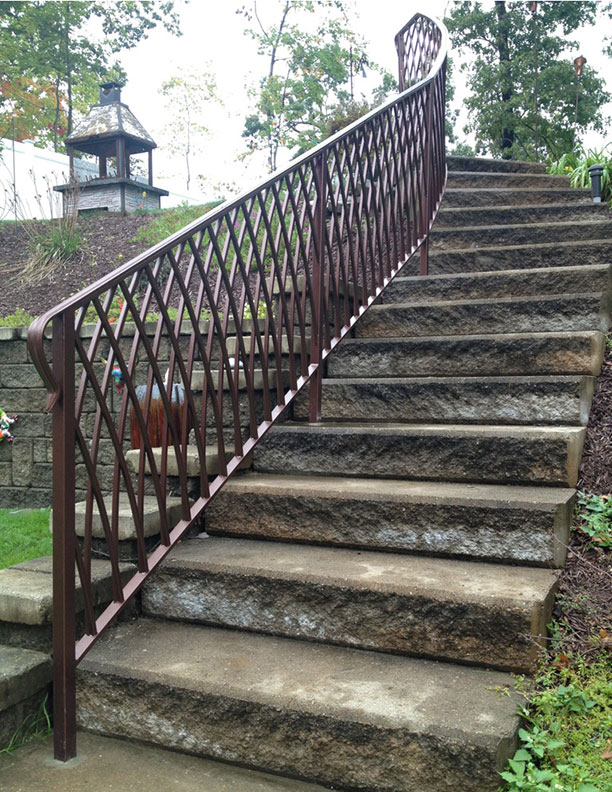 An Interesting Criss Cross Design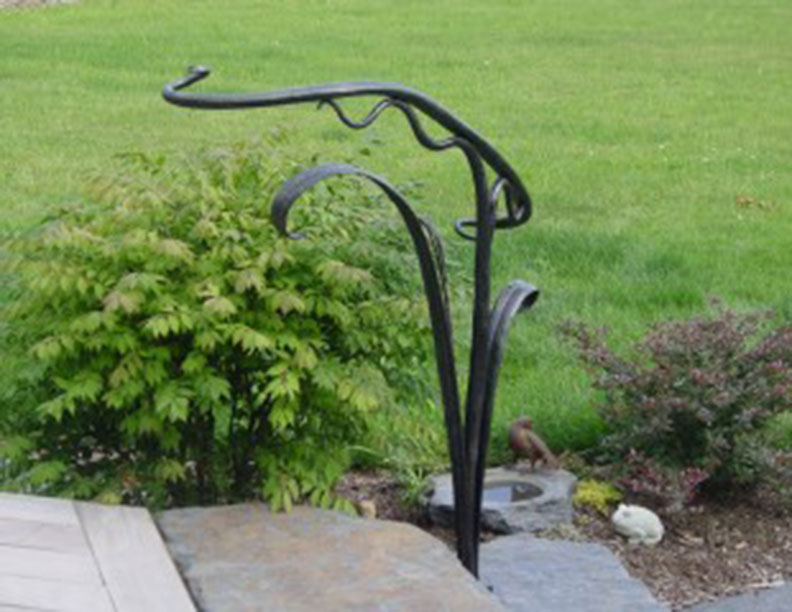 A Beautiful Organic Style Handrail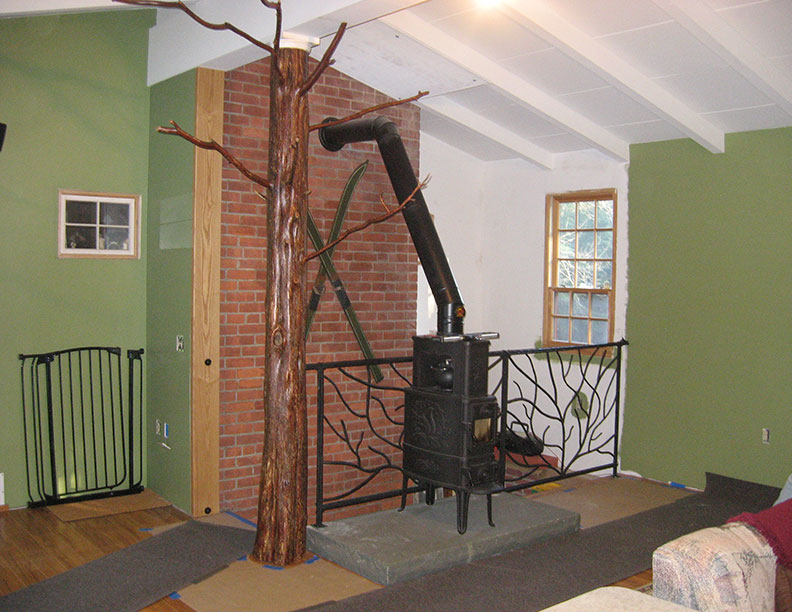 An example of our signature tree branch design utilized for an indoor rail
Remember, we are a custom shop so the possibilities are endless; you may be browsing through our gallery and find yourself liking the style of one rail but the pickets or the scroll work from another rail in a picture. We can piece together different components from the railings pictured in a way that fits your vision. You are not limited to what is pictured here as well, if you find something in a catalog or online we can replicate it! Happy shopping, we hope to hear from you soon.
Wrought Iron Works